4 Scanning Modes
Choose one of four scanning modes to suit your subject matter.
Object
60 x 60 x 30 cm

Head
80 x 50 x 80 cm

Full-body
100 x 100 x 200 cm

Mask
About the size of human face
---
Spatial Resolution

1.0mm-2.5mm

Color Camera

1920x1080p at 30fps

Range

View Area 30-100 cm
Scanner to target 30-50 cm
---
Improve Your Workflow
Improve your 3D modelling workflow by simply scanning your object and referencing its surface data in your design. With XYZscan Handy you can measure areas your previously couldn't with traditional calipers.
Maneuverable and Portable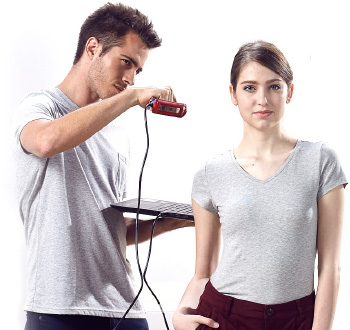 The 3D Scanner connects to your computer with a USB cord for greater mobility and is small and light enough to move around easily. Attach it to your laptop screen and move your laptop as you scan.
Edit and Export
Use XYZScan Handy, a scanning and post-editing software to edit your models after scanning and export multiple export formats, such as .stl .obj .ply and .fbx.
Share Your World Online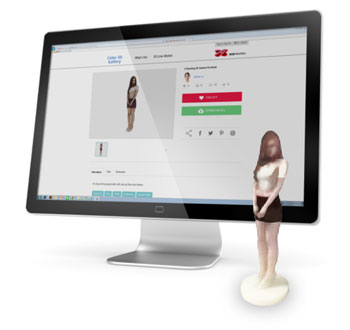 Capture your product or historical artifact in high-definition and share it online in Sketchfab or our online 3D gallery to better communicate with your audience.