XYZprinting Filament
The XYZprinting Filament Cartridges have versatile materials allowing you to make quick models or detailed products with your da Vinci 3D printer.
XYZprinting Refill
Filament refills come in small sizes for space-economy and can be used at any given notice, allowing 3D printer operators and hobbyists to do their part for environmental protection while exercising their creative powers.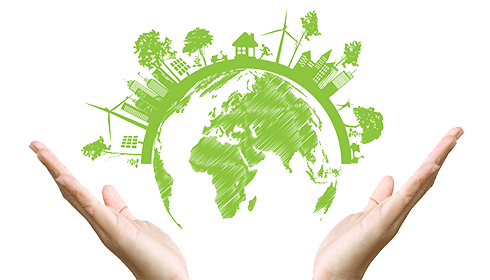 Environmentally Friendly Material
PLA filaments are made with polymerized lactic acid, which is extracted from corn, sugarcane or other sugar-containing crops, and is regarded as the most environmentally friendly 3D printing material. Unwanted PLA printed objects can be simply discarded in the soil where it will naturally decompose.
PLA filaments print in bright colors and at a safe, low temperature making it a favorite among our users as well as perfect for family settings.
PLA plastic placed in an environment or water bath exceeding 50° C (122° F) will soften and deform. Hence, properly seal and store all unused.
PLA filaments in dry, cool areas.
Enjoy the pleasant sugary scent emitted by the PLA filament give during printing.
Additionally, PLA can also be used as a component for composite materials. Materials can be printed using both PLA and the Water Soluble at the same time using dual nozzle 3D printers. Once printing is complete, you may place the combined material in water to completely dissolve the water-soluble material, taking the hassle out of removing the support material and ensuring an exquisite 3D print.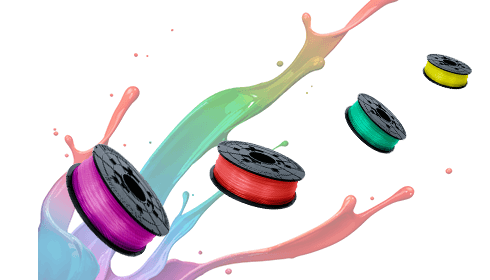 COLOR & FORM
XYZprinting's vividly colored filament is engineered and tested to make sure that there is no distortion in the color and form of the filament.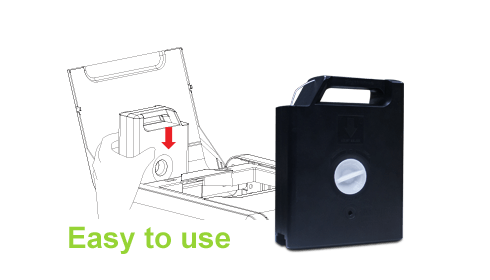 Extruder Aapplication
To ensure excellent printing quality, please prepare separate extruders for different printing materials. After changing the extruder and loading filament successfully, please remember to calibrate the print bed before printing.
*Extruder upgrade might be needed for some models.